Peptides: The Next Expensive SKIN CARE CRAZE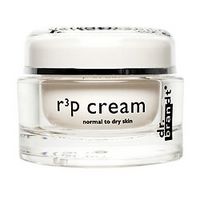 Believe it or not, Real Girl is not a big sucker.
I mean, yes, I am the cosmetic industry's WET DREAM—a loyal customer who eagerly shares her favorite products far and wide (duh). But what's more, I will pile product after product onto my skin in the belief that
at least one of them
has got to work, right? RIGHT???
So indeed, I am prone to buy skin care products. And by "prone," I mean "Oh My God, what is that? Does it have antioxidants? Is it SPF 15? Does it smell pretty?
IS IT ON SALE?
"
But trust me--there's method to the madness. When a New Skin Care Craze arises, Real Girl is
always skeptical.
How dare a product make such wild claims! How dare they promise so much and then produce such miniscule results. How dare they! I then proceed to shake my head at all the
suckers
spending hundreds of dollars on said New Skin Care Craze. Flash forward a year.
Holy Crap I've Got to Have it. Nowwwwwwwwwww!
Today's Skin Care Craze:
Peptides
.
Peptides are short chains of amino acids (long chains are proteins) that were initially used to treat stretch marks. The most famous (and yet not the best) peptide product is StriVectin, which contains palmitoyl pentapeptide-3 (aka Matrixyl). In addition to stretch mark relief, this ingredient has been shown to reduce skin roughness, reduce wrinkle volume, and decrease wrinkle depth by up to 27% after four months of twice-daily applications. Copper peptides have been shown to have benefits in increasing collagen production, tissue regeneration, and easing the daily wear and tear on skin (all important for preventing wrinkles!). Still others say that Acetyl Hexapeptide-3 (aka Argireline) might be the most effective peptide.
Point being: key words to look for in addition to peptide: Copper. Matrixyl. Argireline. You're treating existing wrinklies (within reason) while preventing new ones.
Great. Now you know what to look for. "But Real Girl," you ask. "Which ones are the best? Have you compiled a list for us?" Ah, impatient ones. We'll get there. Have faith.
So. Remember all those fabulicious
Sephora samples
I got a couple weeks ago? One of them happened to be a
really expensive
product I was dying to try. The kind of dying and the kind of really expensive that made me invent an imaginary friend so I could ask for an extra sample. To give Friend, of course. Not to hoard for my own crucial personal care. (
As if.
)
The product?
Dr. Brandt R3P Cream
. The cost? A hundred and twenty-five dollars. Holy Crap. The review? If it were less expensive, I'd probably invest. The ingredients have merit and include Acetyl Hexapeptide-3 (Argireline). It's a three-types-of-peptide cocktail and what's not to love about that? Well, here's what. The cream's a bit too thick. I used it sparingly around eyes, smile lines, and forehead creases (the problem areas), but I think it's just to thick to slather on. Unless you have normal to dry skin, I'd say maybe this ain't the cream for you.
So what is? Well, as long as we're talking $125 and Argireline, I think the better (and perhaps the best) investment would be
AlphaDerma CE
. The key to this product is that it offers a 10% concentration of Argireline, the highest you'll find anywhere. You are most likely to see the benefits of peptides with the highest concentrations, hands down, no question. Also? It has high concentrations of collagen-building Vitamin C and Alpha Lipoic Acid, another powerful antioxidant. Take a look at this more professional review
here.
Right now, this product is #1 on my Sample Desire List. I can't recommend it wholeheartedly until I've tried it, but I think it's worth adding to any list.
But still. ONE HUNDRED AND TWENTY NINE DOLLARS IS A LOT OF MONEY.
Here's another very good option with Vitamin C, this one on the Matrixyl bandwagon:
DDF C3 Plus Serum
at $60.
Philosophy's Save Me
offers a wondrous combination of peptides, retinols, and Vitamin C for $60, but after checking out the ingredients, I'm a bit worried that the concentrations may be too small.
Another swell option in this price range would be
Estee Lauder Perfectionist [CP+] with Poly-Collagen Peptides Correcting Serum for Lines/Wrinkles/Age Spots
for $55. But only if you can say it three times fast.
For $80, you can get a perfectly decent source of Argireline and Vitamin C in
DDF Wrinkle Relax
, but it also includes shea butter, and so may be best on normal to dry skin.
At $65, here's a copper peptide option for day with SPF 20:
Neova Day Therapy SPF 20 with GHK Copper Peptide Complex
.
And finally, here are two of the best ACTUALLY AFFORDABLE peptide options:
Olay Regenerist Daily Regenerating Serum, Concentrated Amino-Peptide Complex
with great antioxidants and so-so peptides.
Zia Natural Skincare Ultimate Day Renewal
which has a really decent amount of Acetyl Hexapeptide-3 (Argireline). Only worry: It has some oils in it, so beware if you tend to break out. Also, it doesn't come with the antioxidant bells and whistles (except for a tad of Vitamin E).
Whew! After getting this all down in beautyblogland, I have to this to say.
Dream Product: AlphaDerma CE
Product I Will Probably Get: Zia Natural Skincare Ultimate Day Renewal.
But PLEASE my lovelies. If you know of other drugstore products with peptides—I will kiss you if you share them! Any other department store brands I've missed? Do you think it's all a load of hooey? Do share!!
And I remain your,
Real Girl
xx